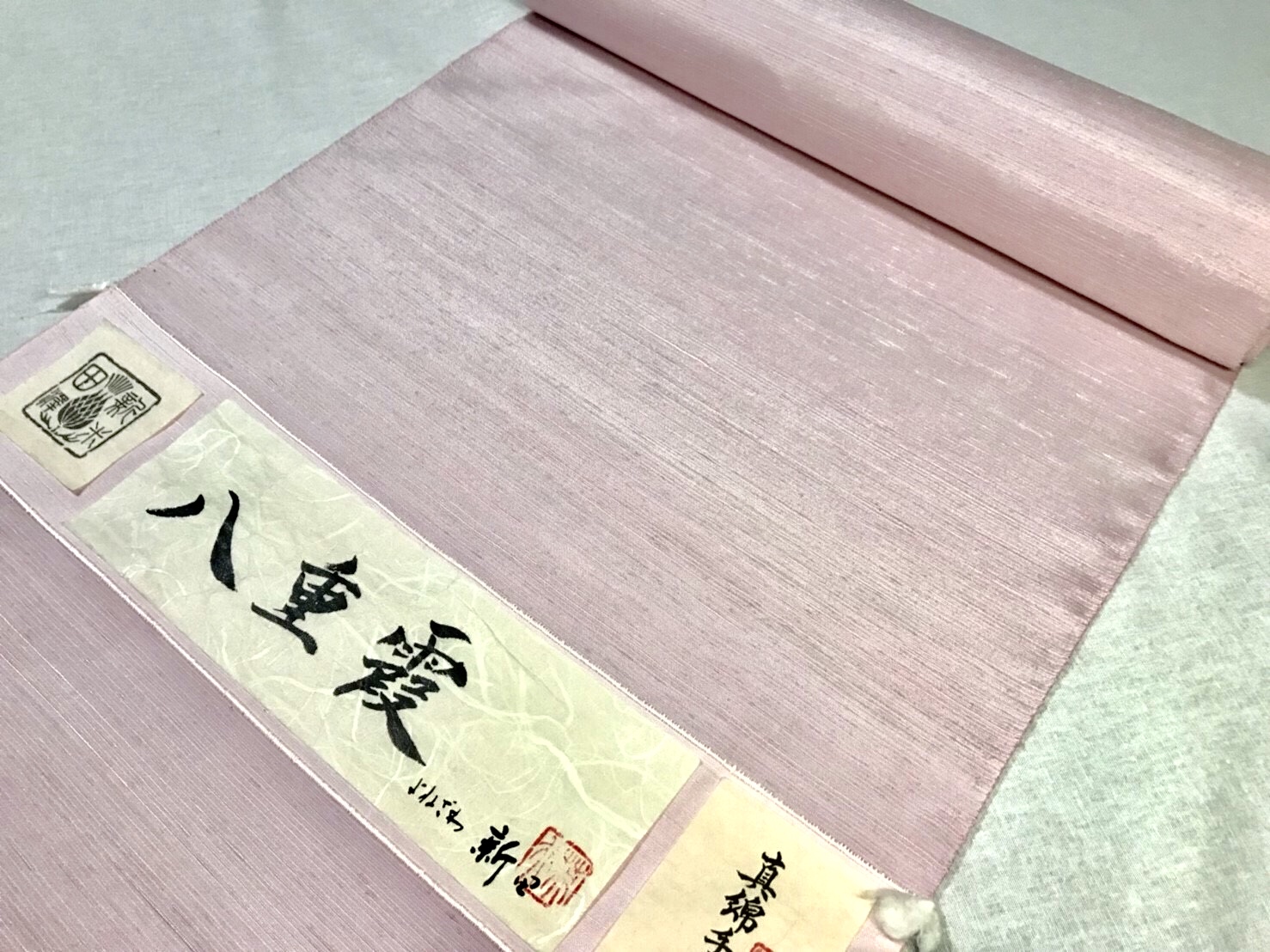 Our Benibana Tsumugi (Safflower Pongee) is Nitta's most representative product. It has been a consistent seller since its release in 1963.
No two rolls are the exact same color.
Utilizing the Nitta-style tie-dyeing method (floss silk dyed in two colors, then hand-reeled), exquisite colors depict the four seasons of Yonezawa.