Hinamatsuri -Doll Festival-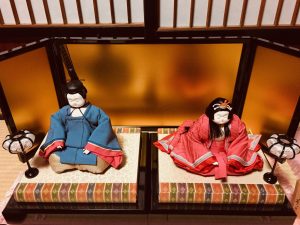 The Doll Festival takes place  on March 3rd,
it's the special day to pray for the happiness and healthy growth of young girls.
It's also called Girl's Day or Peach Festival.
Families with young girls will set up a display of Hina dolls.
This Hina-dolls is a special doll dressed in safflower dyed kimono.